At Town and Country Chrysler we believe that caring for your vehicle is important.  That is why we are working to build resources to help you better understand your vehicle and how to best care for it so you can get the most out of your investment.
Care for your car
with what we believe is the best rust protection going - "Final Coat". No need to worry about messy oil drips from undercoating, chemical free.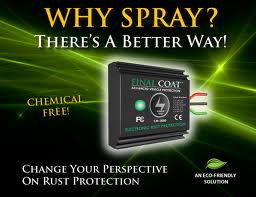 -On 2011 and newer model years you get a 10 year no inspection rust free warranty!
-Protect your investment - keep your vehicle protected from our Canadian winters, rust free for years to come - backed by warranty.
-Clean and eco friendly, oil free protection
-No dripping messy oil to stain your driveway or garage floor
-Who else uses the Final Coat rust module"? This module is used by boeing and Gulfstream.
-With the free fabric protector you will save your vehicles interior from stains and keep in beautiful and new like the outside of your vehicle.
Changing the time on your Chrysler radio!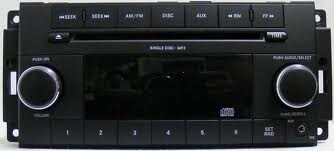 Locate the TIME button (usually on the right hand side of the radio face). Press and hold the TIME button until the hours flash on the radio. Use the frequency knob to advance hours forward or move the hours back. When you have reached the desires hours press the frequency knob the minutes will flash. Use the frequency knob again to adjust the minutes if required. Once the minutes are properly set press the frequency knob one more time and the time should stop flashing and the setting procedure is done. If you have any problems setting your clock do not hesitate to visit the team at Town and Country Chrysler for assistance.